Vintage Red Rose Tree Floral Garden iPad Mini Case
New at Zazzle - custom cases for your iPad Mini. The elegant iPad Mini Case shown is one of our growing collection of cases. It features a vintage drawing of a rose garden dating from the 19th Century. A tree with red roses stands behind a row of plants with red and pink flowers. A grass lawn extends behind the tree to a fence behind which the sky and clouds are sketched. An ideal gift for the holiday season.
The case design is easy to customize. Replace the name with a name of your choice or use the Customize It button on the product page to fully personalize the design, changing the font style, size and color and position of text.
Browse and Shop
our growing collection of iPad Mini Cases, or create your own with your images and text at low cost.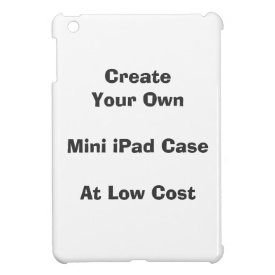 Low Cost Create Your Own Mini iPad Case